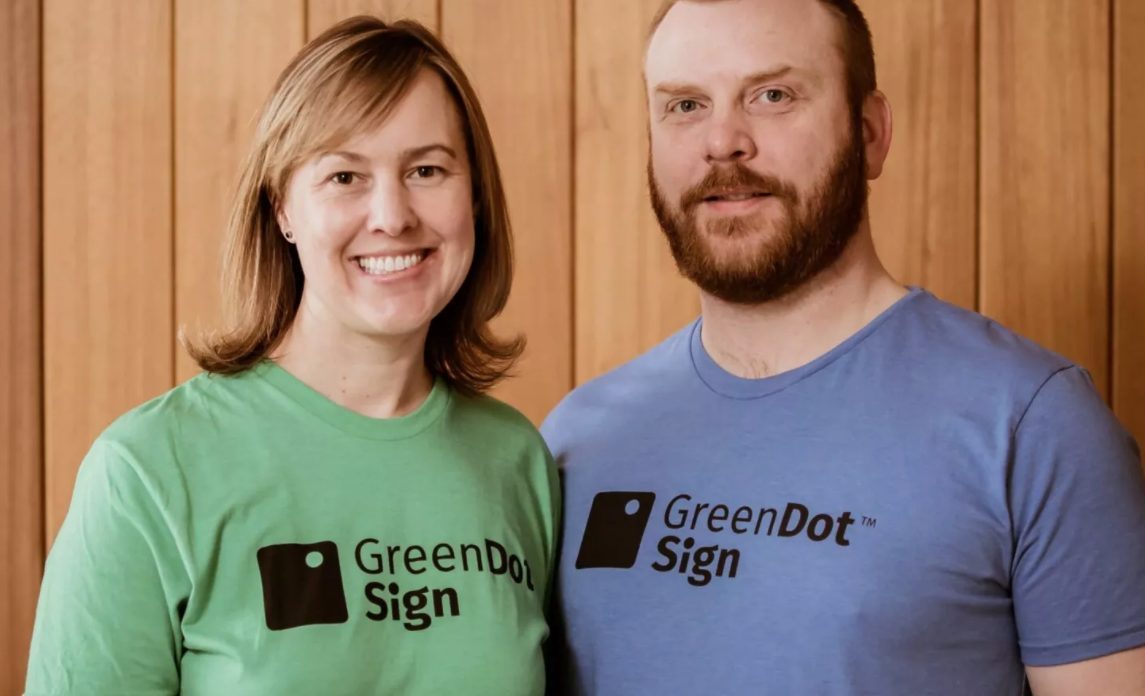 Co-founders of Green Dot Sign, Gretchen and Simon Nussbaum.
Green Dot Sign co-founders Gretchen and Simon Nussbaum know how to make a sustainable product. "I'm a nuts-and-bolts person," said Simon in an interview this past spring. "My goal is to have everything be as low plastic as possible."
Their product is signs – the innocuous notices that dot our buildings, helping people find their office, a wheelchair-accessible ramp, and the restroom.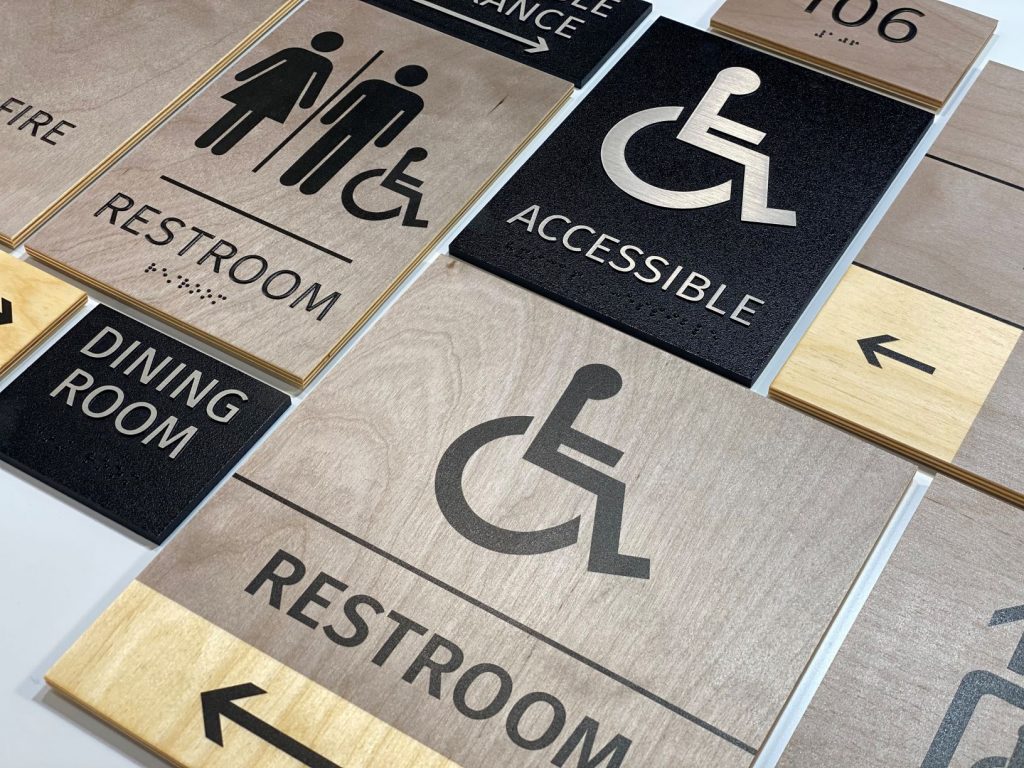 U.S. federal law requires that all public buildings provide ADA-compliant signage on every doorway. These signs are tactile with raised letters and braille, helping to make buildings like restaurants, schools, theaters, and offices more accessible to the visually impaired.
The ubiquity of these signs presented Gretchen and Simon with a unique opportunity: to design for sustainability within equity. By 2016, the couple had already been manufacturing ADA-compliant signs for 7 years. But after seeing the immense waste inherent to traditional sign production, they knew that there had to be a better way.
And that way was wood. Instead of using non-biodegradable plastics made from fossil fuels, wood-based signs sequester carbon while the sign is in use, then decompose naturally at the end of their use cycle.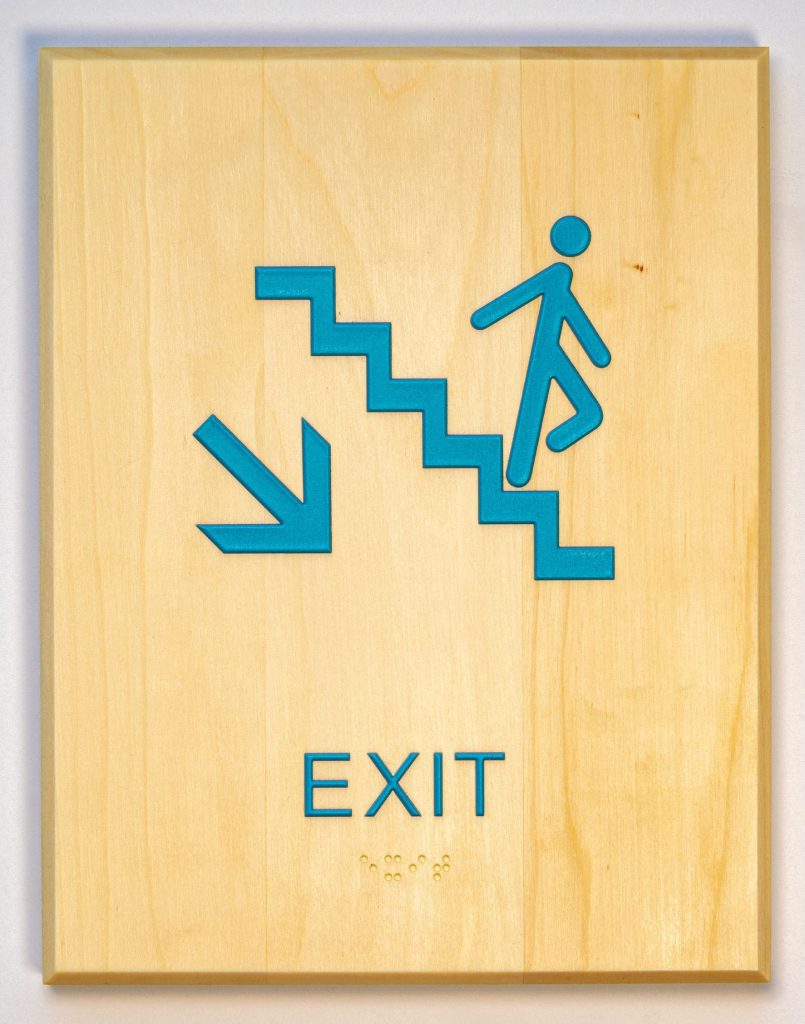 After more than a year of development, Gretchen and Simon were able to design and manufacture a low carbon, cost-effective, 99% biodegradable, ADA-compliant wooden sign. Each Green Dot Sign reduces plastic demand by half a pound, while simultaneously ensuring equitable access in buildings across the country.
To confirm that their signs were truly fighting for equity as well as sustainability, Gretchen and Simon conducted three surveys with dozens of people who are blind, with results showing 100% approval and wide preference for their 3D printed braille and lettering.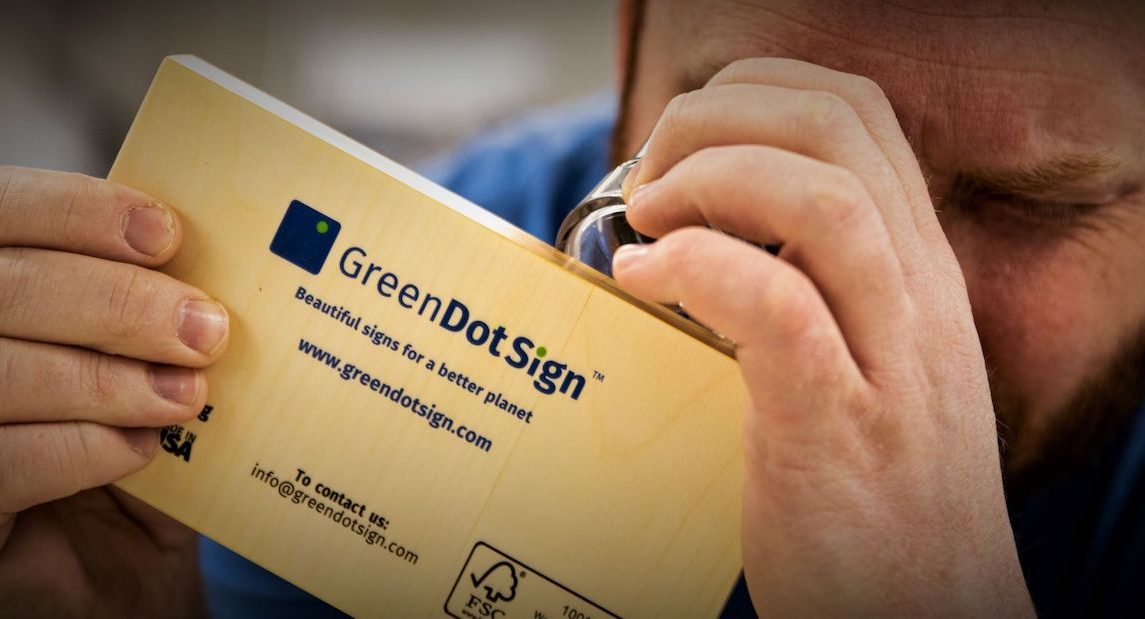 But the positive impacts of their work don't stop there. Using wood instead of plastic also has a positive impact on human well-being. Biophilic design, or bringing natural materials inside, enhances mood while improving overall physical and mental health — it's one of the driving forces behind Green Dot Sign's success.
One example of this was seen at an assisted living facility for people with autism. After receiving a sample sign from Gretchen and Simon, facility managers found that adding natural wood to their hallways naturally helped to calm those living in the facility, improving their moods each time they walked past.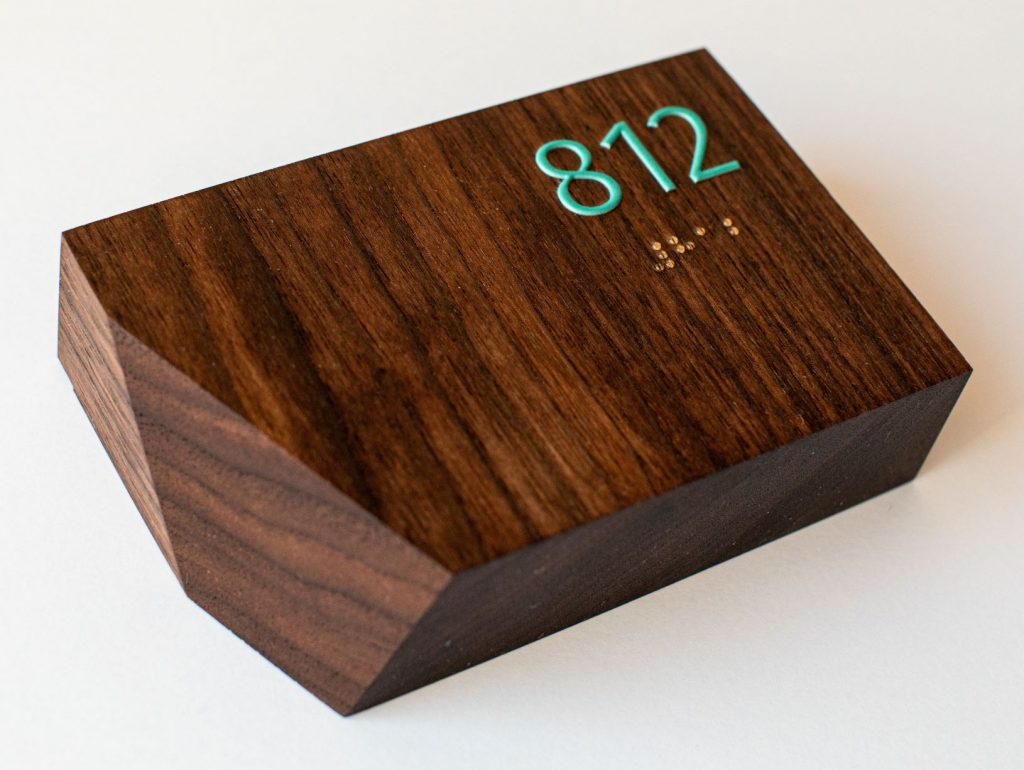 After winning Most Innovative Green Exhibitor at Greenbuild 2019, Gretchen and Simon decided to solidify their connections to the green building community by becoming a USGBC member organization. Reflecting on this decision, Gretchen noted that "Greenbuild hammered home the value of the USGBC network and the LEED certification framework. It was just a clear 'Yes, we want to be a part of this. We need to be a part of this.'"
But the couple isn't done innovating. Gretchen says that she and Simon "want to move signage from being an afterthought to a key detail that brings the pieces of a building together." Gretchen added that she "wouldn't have had this realization without talking to people in the USGBC network."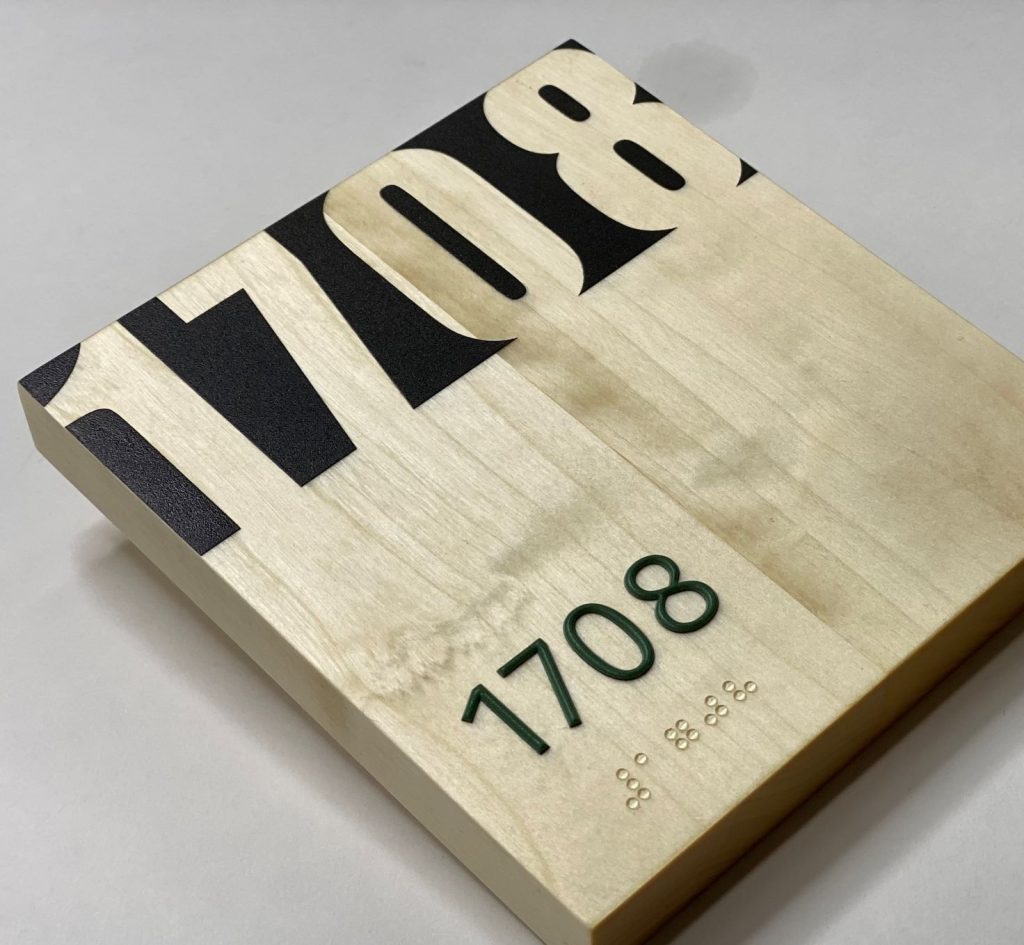 Gretchen and Simon's work demonstrates three of USGBC's four pillars — sustainability, human health and wellness, and equity — and proves that each piece of a building, no matter how seemingly small, can work to improve the Living Standard for all.
As a final note, Simon hammered home the importance of good signage. "Everybody is going to need accessible features at some point in their life," he said, reflecting on time he spent unable to walk due to a broken leg. "If you have ever pushed anybody in a wheelchair, you know that aging, injury, and disability really do matter. Having ADA compliance really does matter."