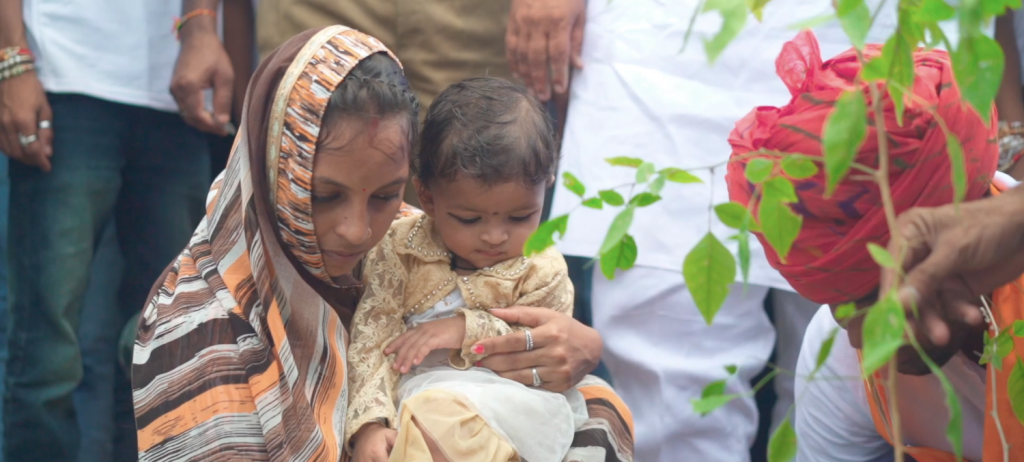 This Earth Month, we're celebrating nature, its healing powers, and its ability to bring people together — now, more than ever. 
These rural leaders across India deeply know the value of Earth's benefits. "Biodiversity — we believe that it is life," explains Seno Tsuhah of North East Network. "It can also address many issues like climate change, food security, and the general health of the land, like water and our forest." 
By leveraging natural resources to combat issues in their communities, their brilliant stories are sure to inspire. 
As Earth Day approaches on April 22, consider your own story. What role does nature play in your life or community? How do you give back to the earth?
Janak Palta has dedicated her entire life to sustainability and the good of humanity. Through the Jimmy McGilligan Center for Sustainable Development, she trains tribal women in the region in solar cooking, solar drying, and solar water heating; they then impart the knowledge to other women in their respective villages, thus encouraging the use of solar power and reducing the burning of wood in the kitchen.
Despite strong legal interventions, female infanticide is not unheard of in certain parts of India. However, thanks to Shyam Sundar Paliwal, former panchayat (or village head) of Piplantri in Rajasthan, the birth of a girl child is celebrated with the planting of 111 trees—and the initiative has transformed the ecology of the village.
Biodiversity is life. Led by North East Network (NEN), the Chizami village in Nagaland works toward improving the quality of life of local women by generating employment in the region, which is mostly cut off from the cities, by weaving traditional textiles and organic farming.
Led by Mangalam Balasubramanian, Exnora Green Pammal is a community of local women who go door to door every day to collect waste and spread awareness on the critical importance of waste segregation.
When Rajnish Jain and Rashmi Bharti moved from Delhi to Berinag in Uttarakhand, the two literally changed the region's way of life—environmentally and economically. Through their nonprofit organization Avani Kumaon, a community built on the principles of sustainability and local empowerment, the couple has trained local women in weaving and extracting natural dyes, thus giving birth to a sustainable clothing brand.