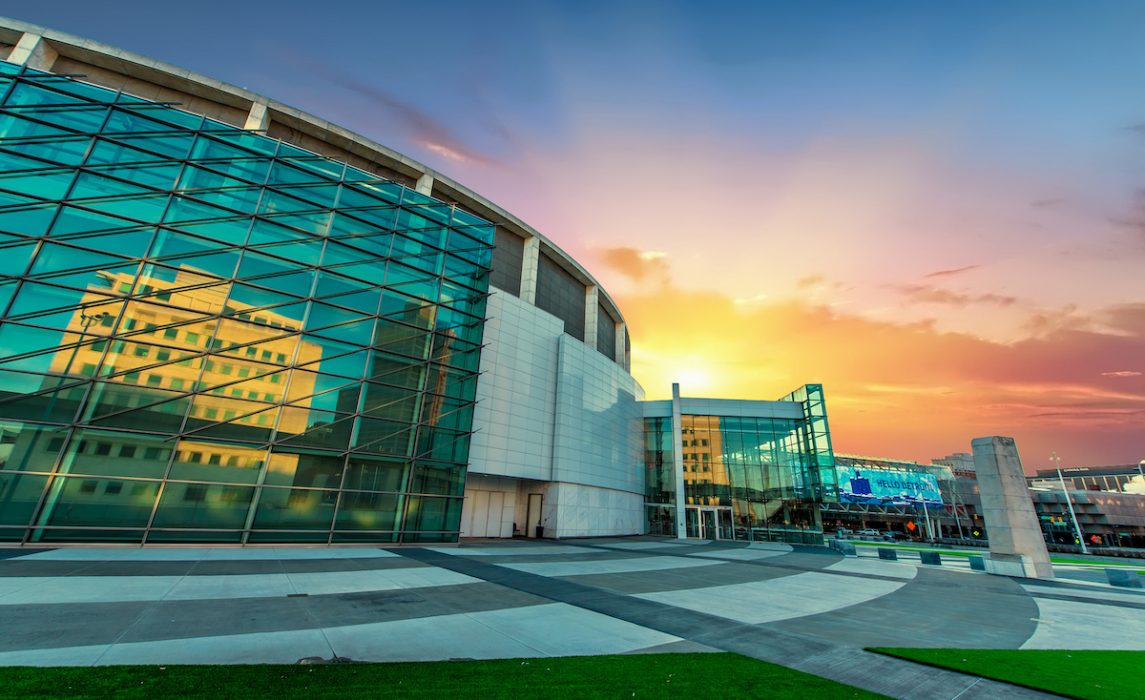 Because of their incredible scope, today's convention centers are — quite literally — some of the biggest leaders in LEED certification. And they're also a wonderful symbol of the fact that LEED works for projects of all shapes and sizes.
The TCF Center, Detroit's premiere convention center and a 2.4 million square foot facility, achieved LEED Gold certification in October 2019. They also were a 2020 USGBC Leadership Award recipient for building performance. At the time of certification, it was the largest LEED-certified building in Michigan and the largest to certify Gold. It is also the largest and one of only three convention centers in the world to certify under LEED v4.1 O+M. 
Working closely with USGBC and GBCI staff throughout the certification process, the TCF Center demonstrated continuous efforts to investigate and implement green initiatives throughout the facility, and most importantly, they brought others into that work.
In March of 2020, the state of Michigan and the city of Detroit were able to tap into the TCF Center's long standing support for the health and wellbeing of its employees and visitors. The facility's reputation for being a steward of human health and wellness made it the optimal venue for a temporary alternative care site for the COVID-19 crisis. In the early days of the pandemic, the exhibit hall was converted to provide medical care space for the overflow of local Detroit hospitals. The swift transition to serve was largely possible because of the TCF's existing commitment to being a leader in the community, to prioritizing the experience and quality of life for the people frequenting the space, and to rigorously subscribing to the standards and practices of both the EPA's Environmental Procurement Policy Program and LEED.
This building's project leaders and venue employees have already made that connection between healthy people, healthy places, and a healthy economic outcome. 
They have strict guidance on anti-human trafficking efforts. Seventy percent of the facility's food is locally sourced and the venue partners with organizations to minimize waste and provide items to Metro Detroit's underserved communities. And while we were in uncharted territory when it came to the rules around group fitness during the pandemic, the TCF Center has historically been a hub for free exercise, networking, and opportunities to use fitness to give back to local nonprofits supporting the area's needy. 
And let's not forget that the Detroit People Mover, the city's fully automated light rail system and the cornerstone of sustainable transportation in the city, arrives directly on the fourth level of the TCF Center. Bike share services are available, electric car charging options are on tap, and rooftop and underground parking contribute to heat island reduction and a notable LEED credit. 
The bottom line is that this building is about bringing people together, and about doing that in the most sustainable and inclusive way possible.