One of the most recognizable names in consumer health and personal care products, the Colgate-Palmolive Company, is also one of the most committed to reducing its global environmental footprint. Colgate-Palmolive is dedicated to reducing plastic usage (especially in its packaging) and recently, the company joined the Ellen MacArthur Foundation's New Plastics Economy Initiative, indicating a promise to achieve specific targets by 2025. The company has also committed to LEED certification for all forthcoming plants. And thus far, they have certifications for 19 manufacturing plants.  
The release of USGBC's LEED Zero certifications aligned with Colgate's search for ways to demonstrate its net zero sustainability goals. As the world's first project to achieve LEED Zero certification in all four categories—carbon, energy, water and waste—the Colgate-Palmolive flavor manufacturing facility in Burlington, New Jersey, shows just how green industry can be.
A major part of this achievement was related to the facility's work to minimize waste. LEED Zero Waste is earned by meeting the requirements of Platinum-level TRUE Zero Waste certification. TRUE is GBCI's certification program for projects with the goal to divert all solid waste from landfills, incineration (waste-to-energy), and the environment. Colgate has achieved GBCI's TRUE certification at 17 manufacturing facilities in 9 countries on 4 continents – and has committed to earning 100% TRUE certification for their global operations. They have become the first company to achieve TRUE in Latin America, mainland Europe, India, China, and Vietnam. Not to mention they are working toward this in Africa and Australia as well — making their portfolio the largest of international TRUE projects in the world.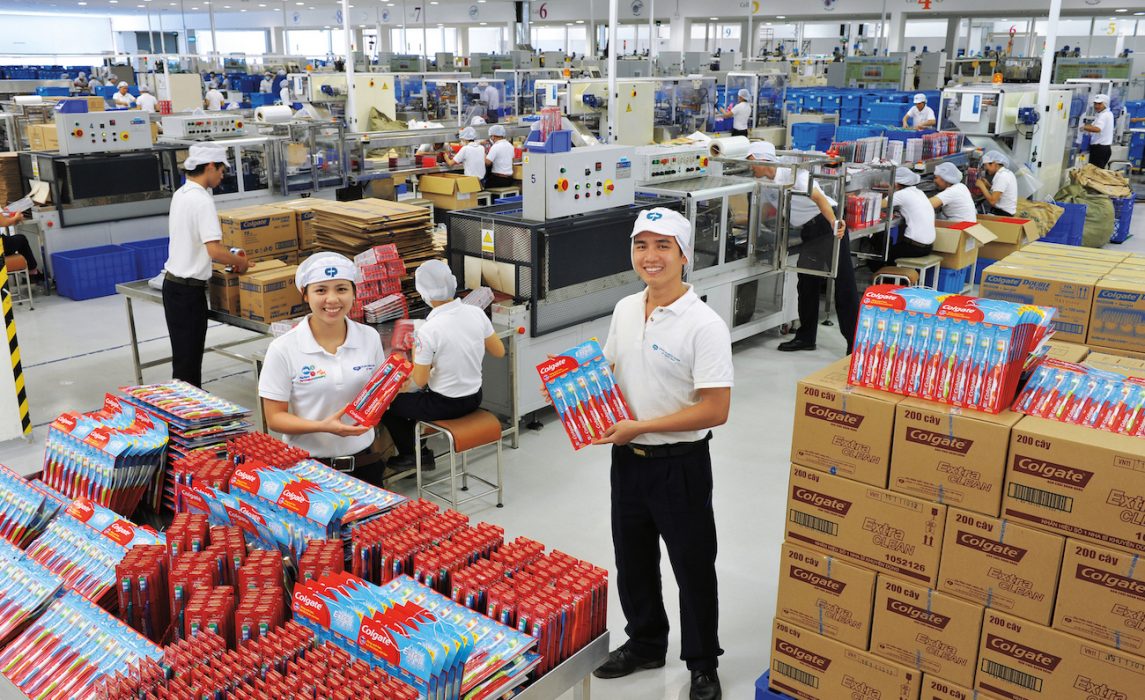 Colgate's Ho Chi Minh City plant, which manufactures toothbrushes, earned LEED Silver for new construction.
Interestingly, the first recyclable toothpaste tube recently debuted in the marketplace under the Colgate Smile for Good brand in Europe and the Tom's of Maine brand in the U.S. To further its efforts, Colgate is sharing its technology with the industry, including competitors, to encourage the widespread adoption of recyclable tubes.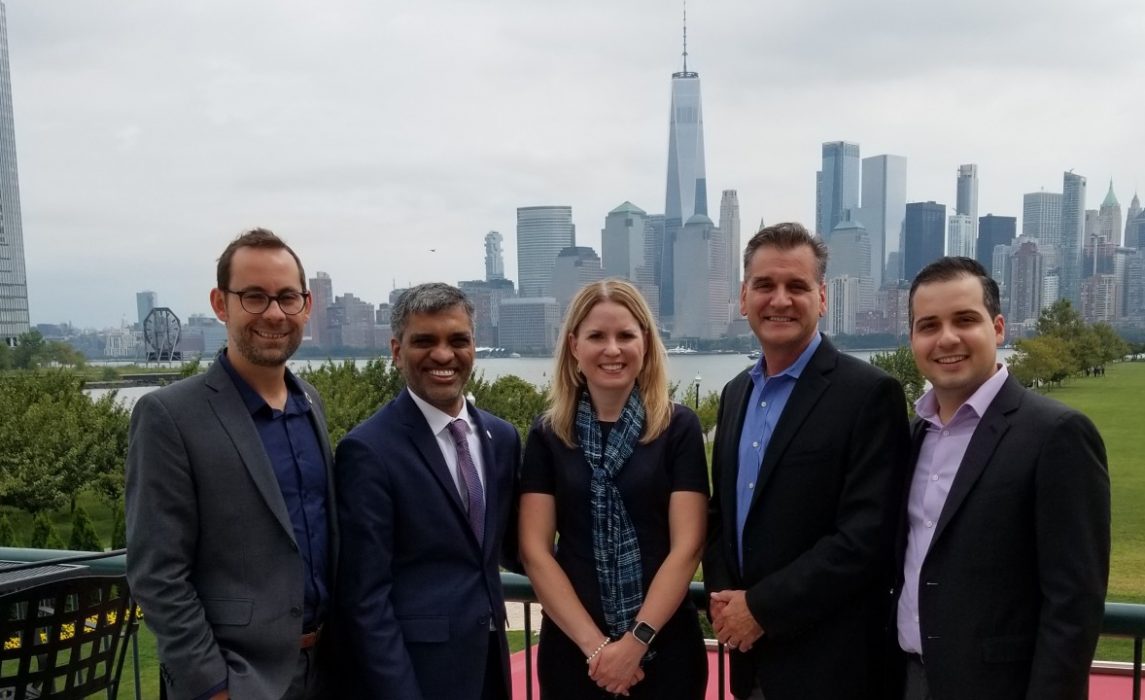 The Colgate-Palmolive team, including Casey Mahalick (third from left) and Vance Merolla (fourth from left), with USGBC and GBCI President and CEO Mahesh Ramanujam (second from left).
It is important to note too that this kind of performance doesn't happen without an individual at the helm who believes deeply in the greater good. In this case, this person is Vance Merolla, an incredible leader at Colgate and a driving force behind all the progress mentioned above. Mr. Merolla recognizes that what is happening at Colgate is a group effort. Fellow leader of Colgate's zero waste team, Casey Mahalick, has also made large contributions.
In this case, the company and the individual are the embodiment of how one can value individuals and building the best possible team at the same time.