A part of Washington DC's Anacostia Waterfront Initiative, Canal Park, which was previously a parking lot, has achieved both SITES Gold and LEED Gold certifications. OLIN, who designed the park, takes into account the history of the canal by implementing a linear rain garden and three pavilions reminiscent of floating barges that were once common in the canal. Through a close collaboration with OLIN, STUDIOS Architecture designed the three pavilions.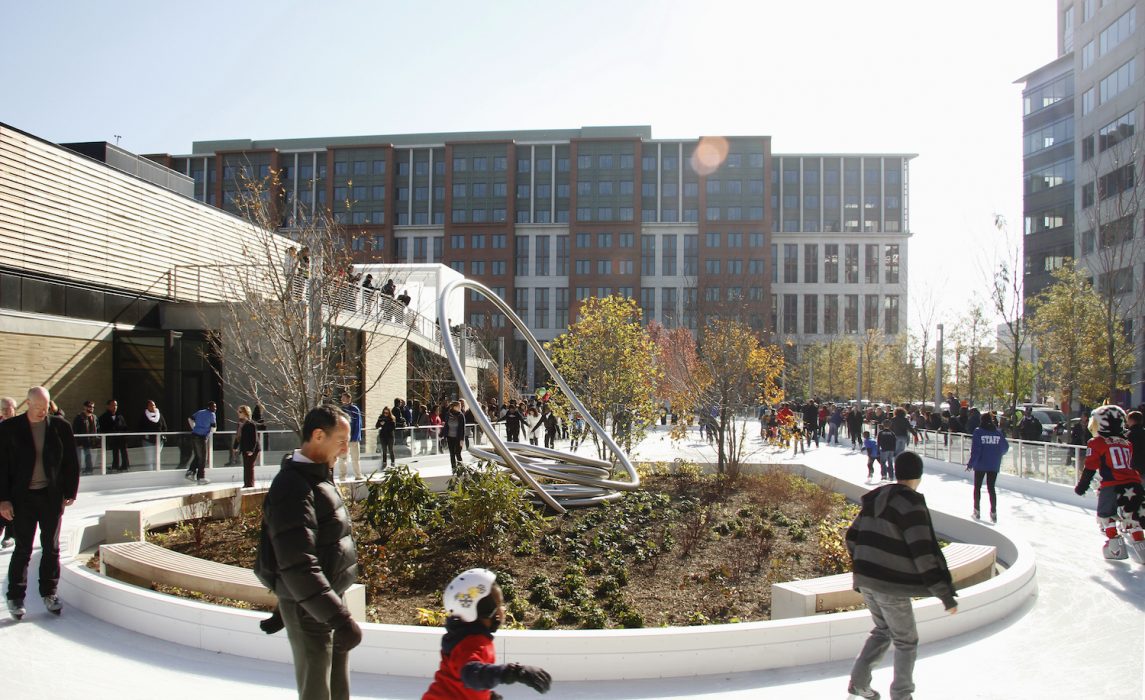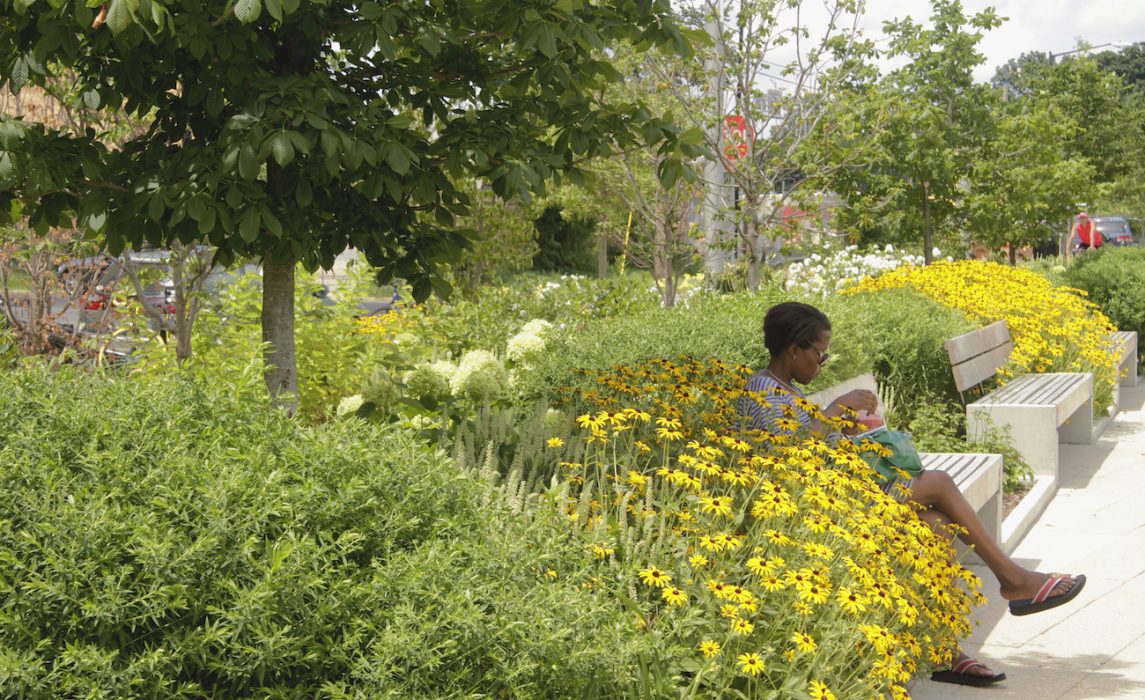 As its SITES and LEED certifications suggest, the park isn't just beautiful, it is also sustainable. It saves 886,000 gallons of potable water each year by meeting 88% of the park's water needs through stormwater reuse. This currently saves them about $4,600 annually.
The park also reduced its annual energy consumption by 12.6%, saving almost $26,000 per year in utility costs by using geothermal ground source heat pumps for heating and cooling its pavilion and restaurant, and exterior light fixtures that use 67% less power.