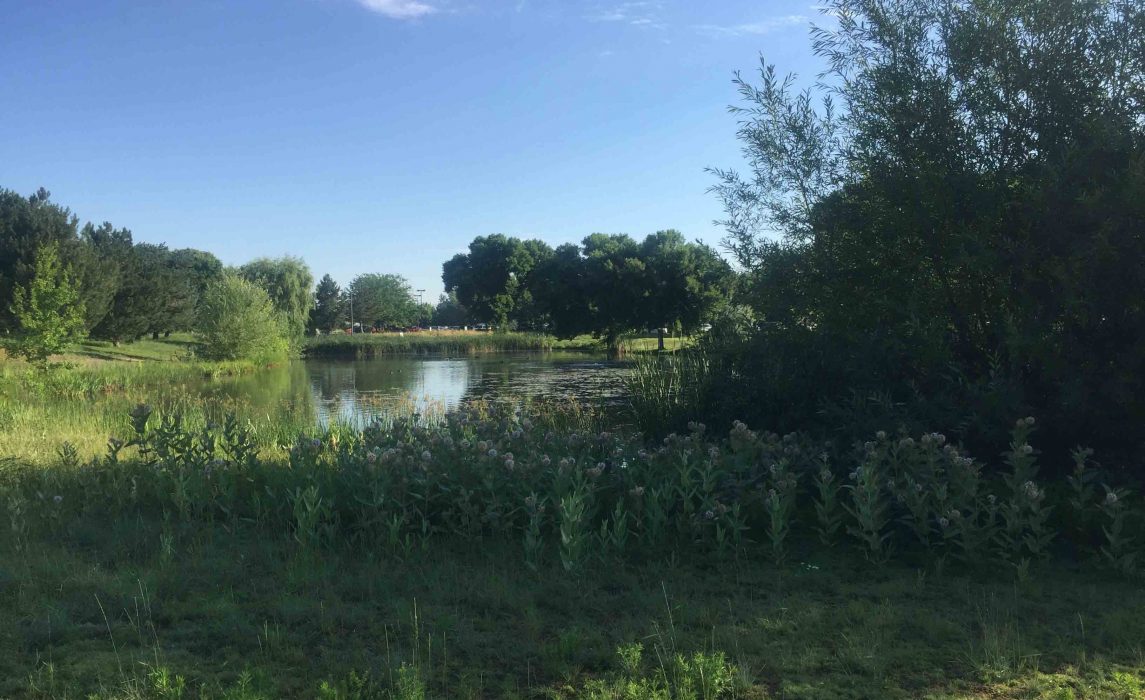 Hewlett Packard's 200-acre headquarters in Boise, Idaho was the first SITES certified project in Idaho and the first corporate campus in the world to achieve SITES certification. Prior to its redevelopment, HP Inc.'s Boise, Idaho campus site featured a more traditional landscape that required an excessive amount of water and maintenance.
In 2016, the campus approached their construction management company, HC Company, about ways to reduce their overall spending on the landscape. HP Inc. worked with a large interdisciplinary group of individuals from their own organization, the Stack Rock Group, HC Company, and more. HP Inc. credit their success to having this team and believe this was an imperative element for ensuring the overall success of the project. Some key elements HP Inc. and the rest of the project team implemented included:
Turning off the water to all of the previously existing sod that surrounded the campus core to let it die in the spring and summer months. The sod was then removed and composted on site, and this compost was used to amend existing planter beds.
Installing a native seed mix in place of high water-demanding sod. Native vegetation and perennials were also used, which require significantly less water to maintain.
Collecting stormwater on site and piping it underground into holding ponds. This water is then pumped back into the landscape to irrigate the vegetation.
As a result of pursuing SITES certification, HP Inc. has reaped numerous benefits. Environmental benefits include reducing emissions from landscape maintenance equipment, increasing the biodiversity of the site, increasing soil health, and potentially increasing wildlife. And social benefits include an increase in air quality with reduced emissions and a functional example for educating site users and visitors on the ways in which native plants can positively change a landscape.
The campus now saves 82,900 cubic meters of water annually. It has reduced emissions by 90%, as well as landscaping costs by nearly 50%. In fact, HP has calculated a 1.9 year return on investment from their SITES campus renovation.