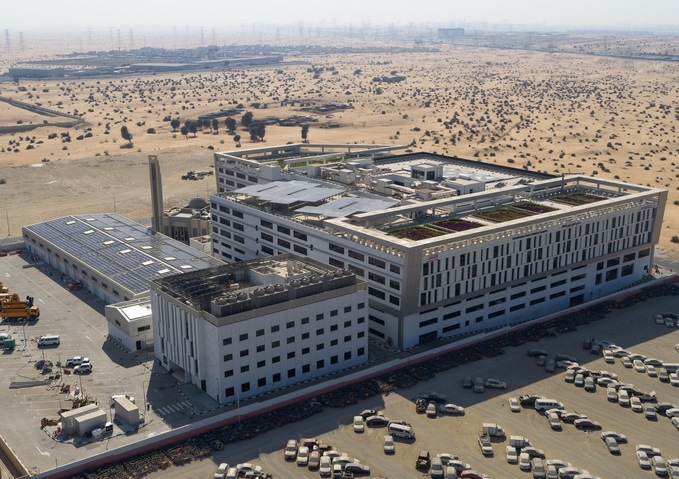 The Dubai Electricity and Water Authority, which is a 2021 USGBC regional leadership award recipient, has been a pioneer in the United Arab Emirates' transition to sustainable infrastructure. Firstly, they initiated Dubai's LEED for Cities Platinum certification in 2019, making it the first city in the Arab world to achieve this feat. 
Dubai's certification acknowledges the impact the city's policies have had on reducing energy, water, waste, pollution and carbon — and how air and water quality have been improved for its citizens. And as the supplier of this vast metropolis' electricity and water, DEWA had an enormous role in creating the more efficient, resilient, and sustainable infrastructure that led to the LEED for Cities certification.  
And their commitment to sustainable infrastructure hasn't slowed down. The majority of spaces built by DEWA are certified to LEED standards — even their electricity sub-stations! The Middle East's climate requires sturdy, resilient infrastructure in order to thrive, and DEWA utilizes LEED brilliantly to keep the city's water and electricity systems operating smoothly.  
As the city continues to grow, DEWA remains in step with innovation. Last year, DEWA achieved LEED for New Construction Platinum certification for the Mohammed bin Rashid Al Maktoum Solar Park's Innovation Center, a new interactive exhibition facility set to draw researchers, tourists, students and business professionals from across the UAE. Upon completion, the Solar Park will enhance the sustainable development of Dubai and support the Dubai Clean Energy Strategy 2050 to make Dubai a global hub for clean energy and green economy. 
DEWA makes it clear that sustainable infrastructure is both a possibility and now a prerequisite in a climate as demanding as the desert.