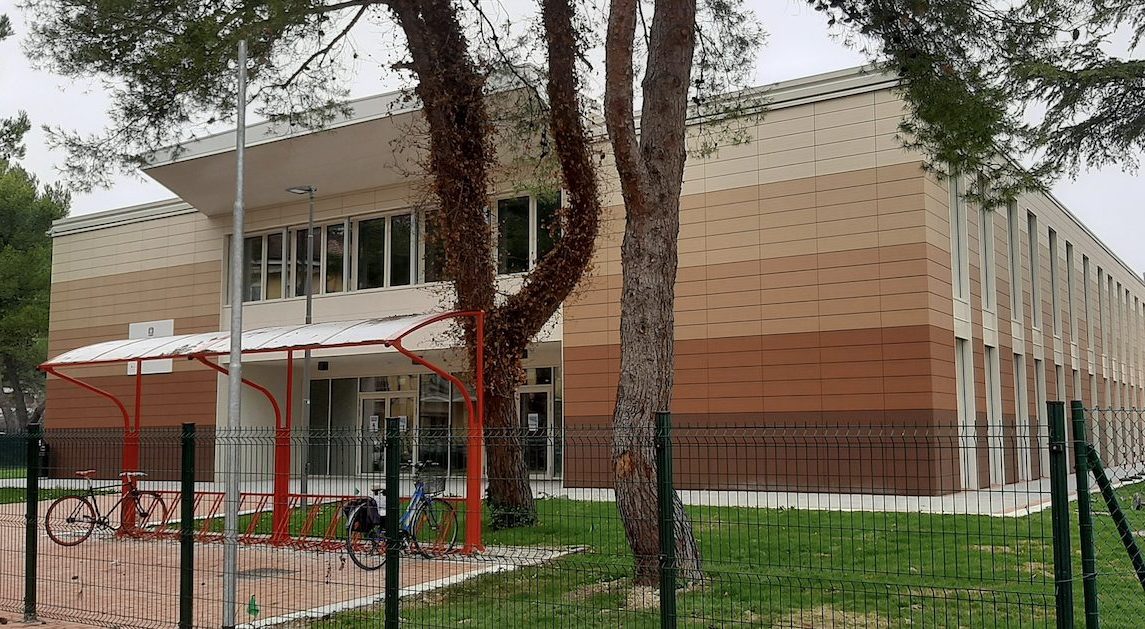 Last year, in the small municipality of Pesaro, Antonio Brancati Secondary School was able to achieve big things, gaining worldwide recognition in the process. By certifying to LEED Platinum with a score of 88, it became the third highest-scoring "schools" certification in the world (out of 1,733 certifications in the system at the time) and the highest-scoring v4 "schools" certification in the world. It is for these achievements that the Antonio Brancati Secondary School by the City of Pesaro received a 2021 USGBC regional leadership award. 
This building excellence is a product of municipal ambition. Recently, the City of Pesaro refocused their mandate for local construction on efficiency, sustainability, and responsibility.  
The new school was built in a redeveloped urban area — a former army barracks. It used responsibly sourced materials and technologies while diverting 98% of construction waste away from the landfill, and it provides excellent indoor environmental quality through acoustics, air quality and ventilation. The school also has solar panels, a green roof, rainwater harvesting and more! All of these features lead to a heathier environment and healthier occupants.