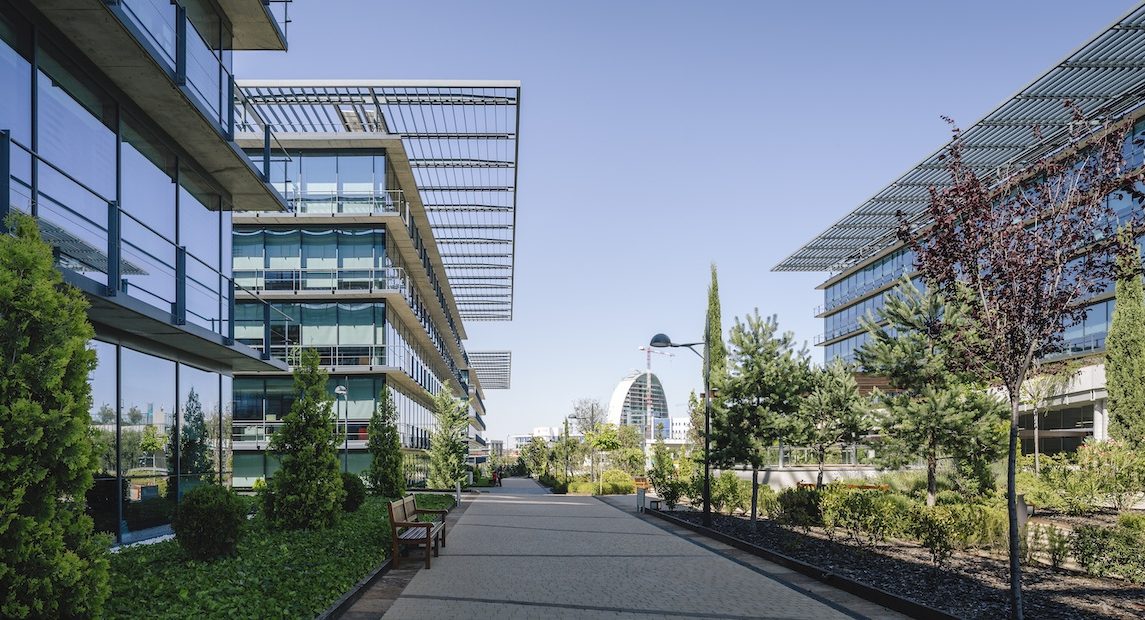 In the Iberian Peninsula, 2021 USGBC regional leadership award recipient Merlin Properties is one of the leading real estate companies listed on the Spanish Stock Exchange. Their portfolio of office, retail, and logistic centers has been tuned to minimize environmental impact while maximizing operational efficiency and return on investment.
For Merlin, LEED has been an important tool in achieving this balance. 
In fact, Merlin's six corporate core values connect social responsibility, human rights, the environment, integrity, and the economy. With over 60 LEED certifications to date, they have demonstrated how a diverse portfolio can deliver efficient buildings that enhance occupant health and satisfaction.  
One of their most recent LEED certifications was awarded to the Indra Company Headquarters in Madrid. They achieved Gold-level certification for Existing Buildings through a hyper-efficient energy system, superior building maintenance operators, and a proactive energy manager. The eight-story building includes underground parking to reduce heat island effects, a green roof, solar panels, and extensive outdoor space to provide the optimal environment for employees and the local community. 
Merlin Properties sees the value in green buildings – for business and for community. They pursue LEED as part of a holistic vision, for the benefit of people, planet, and profit.