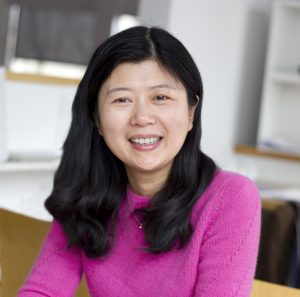 Visionary and creative landscape architect Ms. Dou Zhang, a 2021 USGBC regional Leadership Award winner, is the director of landscape development firm Sasaki's Shanghai office.   
She is also a long-standing member of the USGBC and GBCI community. To name just a few accreditations, she has been a member of the GBCI Credentialing Steering committee, a member of the USGBC Sustainable Sites Technical Advisory Committee, and was named the American Society of Landscape Architect's International Practice PPN Co-Chair.   
 To top this off, she also initiated the Shanghai Landscape Forum, a semi-annual professional conference that is cementing sustainable landscape development in North Asia. 
Her company, Sasaki, is a vocal advocate for the Sustainable SITES Initiative, one of the certification systems administered by GBCI. SITES promotes sustainable and resilient landscape development and can be used for development projects located on sites with or without buildings to enhance their sustainability, implement green infrastructure strategies, and improve resilience. What LEED has done for buildings, SITES aims to do for landscapes.   
Landscapes knit together the fabric of our communities. And sustainable landscapes are critical for their ability to reduce water demand, filter and reduce stormwater runoff, provide wildlife habitat, reduce energy consumption, improve air quality and human health, and increase outdoor recreation opportunities — access to which are critical during times like these.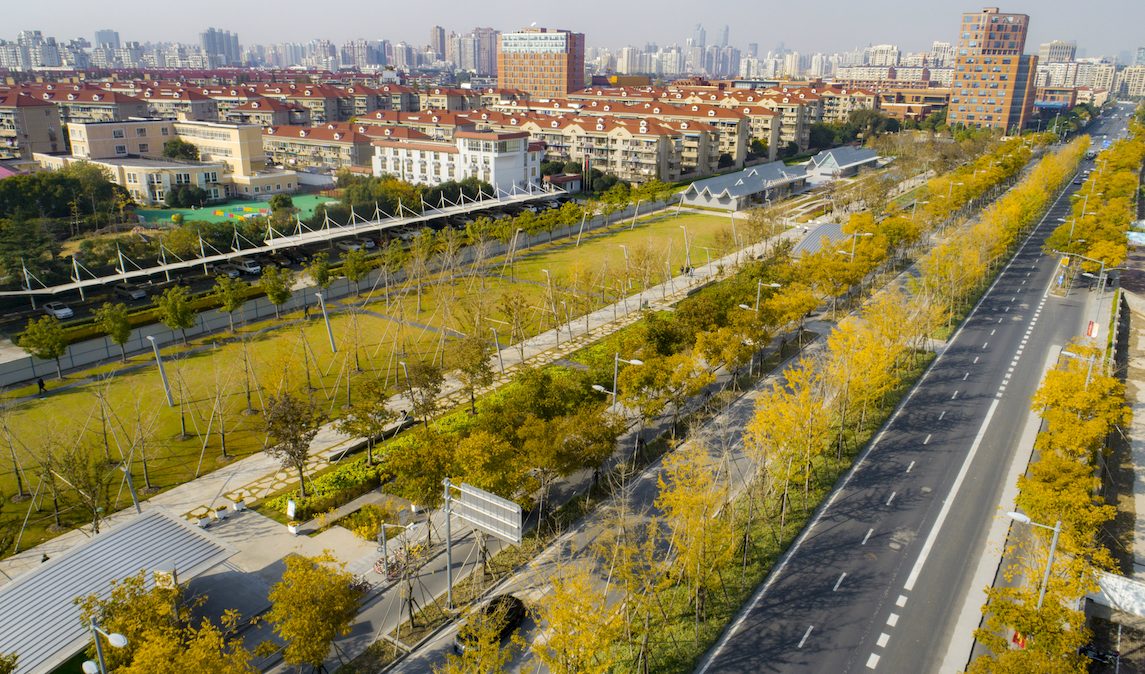 Xuhui Runway Park builds a valuable ecological patch in the urban environment, which helps to improve the ecological quality of Shanghai as well as create a healthier and more interesting and meaningful living environment for local people.
In Shanghai, the Xuhui neighborhood is benefitting from her work on the SITES certified Xuhui Runway Park – the first SITES certified project in mainland China. Sasaki converted a former airport runway in the middle of the city into a long, thin park that provides community green space and vital stormwater management through the use of rain gardens. This Park offers invaluable worth to the city by reducing river pollution and flood impact by cleaning and storing rainwater via plant roots absorption and soil filtration. But equally importantly, it creates a healthier and more meaningful space for locals who desperately needed outdoor spacing during the COVID-19 pandemic.   
 Our landscapes deserve as much attention as our buildings, and the past year has certainly highlighted that.