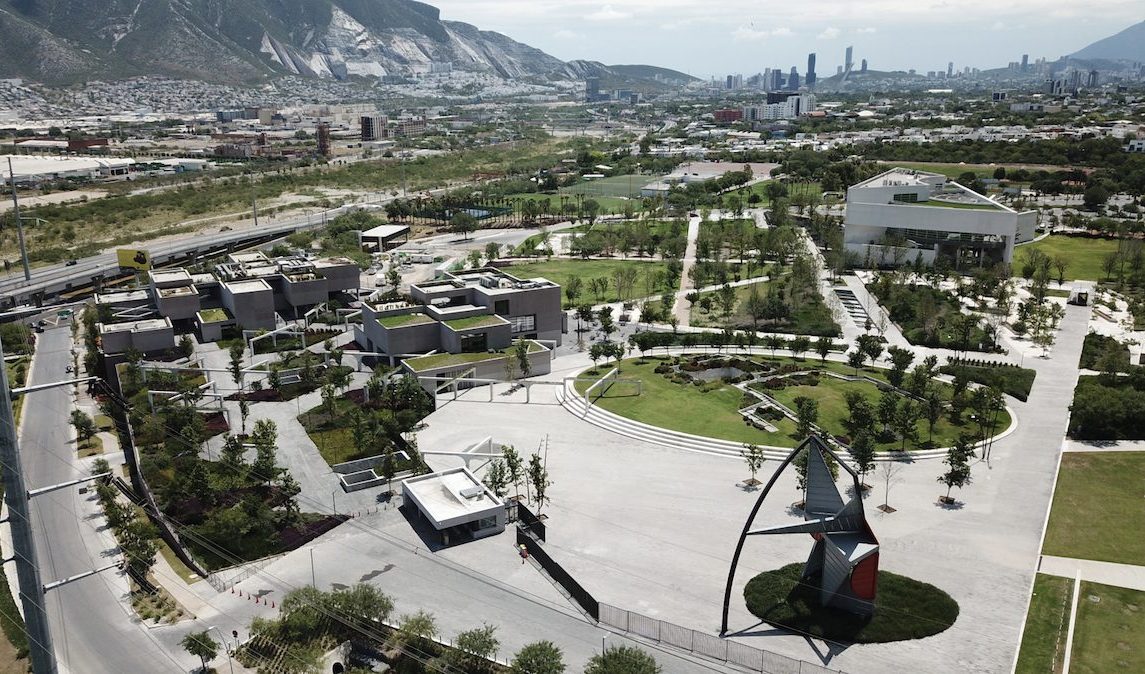 On a collegiate level, the Universidad de Monterrey is ensuring that students have access to sustainable, healthy buildings to further their studies in Mexico. Sustainable development is a key component of the university's mission, and they act upon it in numerous ways.   
UDEM is a USGBC Silver level member, with multiple LEED certified buildings across their campus, including the world famous Puerta de la Creacion by Tado Ando. Today, where a parking lot used to be, is the Estoa, an iconic new building by UDEM's campus. Designed by celebrated Mexican architect Tatiana Bilbao, Estoa is a multi-purpose space designed to be part of the new main entrance to the campus. The project design was strongly informed by the sustainability policies of UDEM, including the use of municipality treated wastewater for irrigation and toilet flushing, and a focus on energy efficient systems and its building envelope. It is for these reasons that Universidad de Monterrey's Estoa earned a 2021 USGBC regional leadership award. 
This building is an example of LEED as an outcome of great building planning and design. At the outset of planning, LEED certification was not necessarily a goal. The project team engaged in value engineering to determine the overall investment, lifespan of equipment, cost of maintenance, enhanced operations, and quality. Once the value of the investment was clear, LEED was an obvious choice and the University project team committed to making the necessary sustainable decisions in support of it.