The Atlanta BeltLine is a sustainable development project that is now one of the most comprehensive urban design efforts under way in the United States. Its sustainability guidelines require compliance with the SITES rating system, which ensures that the Atlanta BeltLine corridor will be built using best practices in green design and construction.
And what's particularly exciting is that the Atlanta BeltLine will require all designed parks to achieve SITES Silver or Gold certifications—making the Atlanta BeltLine the first municipal agency in the world to require SITES.
"In this day and age, we focus too often on the here and now. What Atlanta BeltLine seeks to do is, at its core, create a legacy project that will serve the residents and visitors to Atlanta for the coming decades and beyond," explains Kevin Burke, FASLA, Director of Design for the Atlanta BeltLine. "That is why we adopted SITES for the Atlanta BeltLine. SITES ensures we optimize the parks for the community providing both short and long term benefits."
Through carefully crafted affordable housing along the Atlanta BeltLine, parks along the project that are implementing SITES, and many other sustainable initiatives and plans, the BeltLine is working to raise the standard of living for Atlanta residents — especially those suffering due to racial inequity.
The Atlanta BeltLine will ultimately connect 45 in town neighborhoods through 11 nodes within a 22-mile loop of multi-use trails, light rail transit, and parks—all based on abandoned railroad corridors that encircle Atlanta.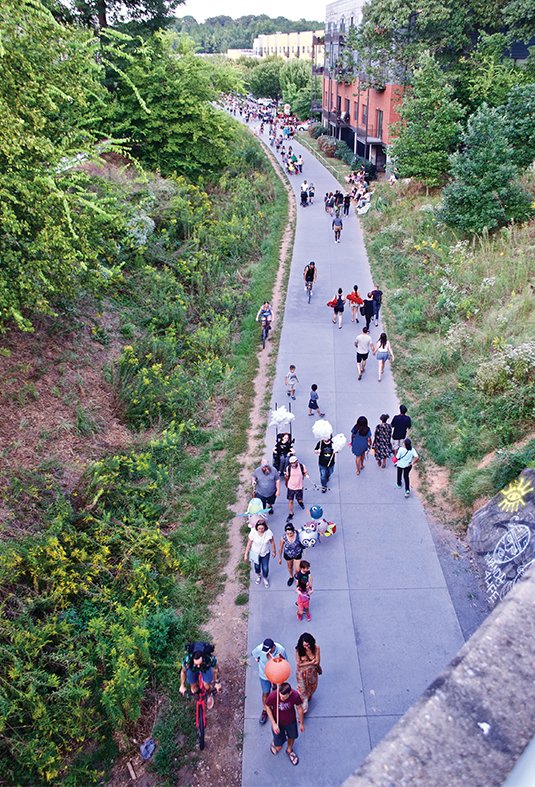 SITES ensures that from planning through development and management, the outdoor spaces we create and interact with are sustainable and actively contribute to a higher quality of life. And for the BeltLine, this is critical as it hopes to sustain this rigorous standard for generations to come.