Through focused communication and tools like Arc, we can show how better buildings equal better lives.

These days, sustainability is embedded in every part of our lives—and the business world is no exception.
The issues associated with climate risk have real-world implications and pose existential challenges for many companies. As a result, business leaders are focusing more and more on sustainability to help differentiate their brand, their performance and their strategy. And increasingly, companies recognize that addressing these challenges will require implementing meaningful corporate social responsibility plans and working toward energy efficiency, water savings, increased resilience, reduced emissions and net zero and zero waste strategies.
The numbers help tell the story. In 2017 alone, the U.S government spent a record amount recovering from natural disasters. All in all, 16 major natural disasters—ranging from hurricanes and wildfires to floods and drought—cost America $306 billion. The actual impact to businesses from these disasters is not yet fully quantified, but we can estimate it will likely be equivalent to what the U.S. government spent, if not more.
This is why sustainability in business is no longer a "nice-to-have." Instead, it has become a core part of how all businesses plan for their future. It represents the largest and simplest opportunity for any company to embrace a triple bottom line of people, planet and profit.
As it turns out, green building is one of the best ways companies can future-proof, support climate action and make an immediate impact. While it is not yet widely recognized by the public, buildings themselves are responsible for an enormous amount of global energy use, resource consumption and greenhouse gas emissions. According to the UNEP Buildings and Climate Report, buildings are responsible for more than 40 percent of global energy use and one-third of global greenhouse gas emissions. Therefore, the building sector, in particular, has the largest potential for significantly reducing natural resource depletion and mitigating climate-related risks.
Green buildings use less energy and water, avoid waste, save on maintenance costs, improve indoor air quality, offer comfort to their occupants and create less of an environmental burden on their communities. And as an added benefit, they also enhance occupant health and wellness.
This last part is key, as research suggests that what people want most is a healthy environment. The recent Dodge Data & Analytics World Green Building Trends 2018 SmartMarket Report shows that the top social driver for building green was improving occupancy health, followed by encouraging sustainable business practices and enhancing worker productivity.
That's a big reason why so many businesses, property owners and policymakers alike are turning to LEED and other green building programs to strategically address some of the most critical social and environmental concerns of our time.
Green buildings create healthier spaces for people, use less resources and save more money. These projects are helping to raise the quality of life itself in populations spanning every corner of the planet and create lasting, measurable change in our communities.
One of my favorite stories is that of Kamal Meattle, CEO of the Paharpur Business Center, India's first LEED Platinum building. Kamal has lived in Delhi his entire life, but 25 years ago, he learned something devastating: the city he loved was killing him. Doctors informed Kamal he had become allergic to the polluted air and his lung capacity had diminished by 30 percent. They urged him to leave Delhi for the sake of his health. But Kamal refused—and instead of abandoning his hometown and uprooting his company in search of clean air, he decided to grow his own.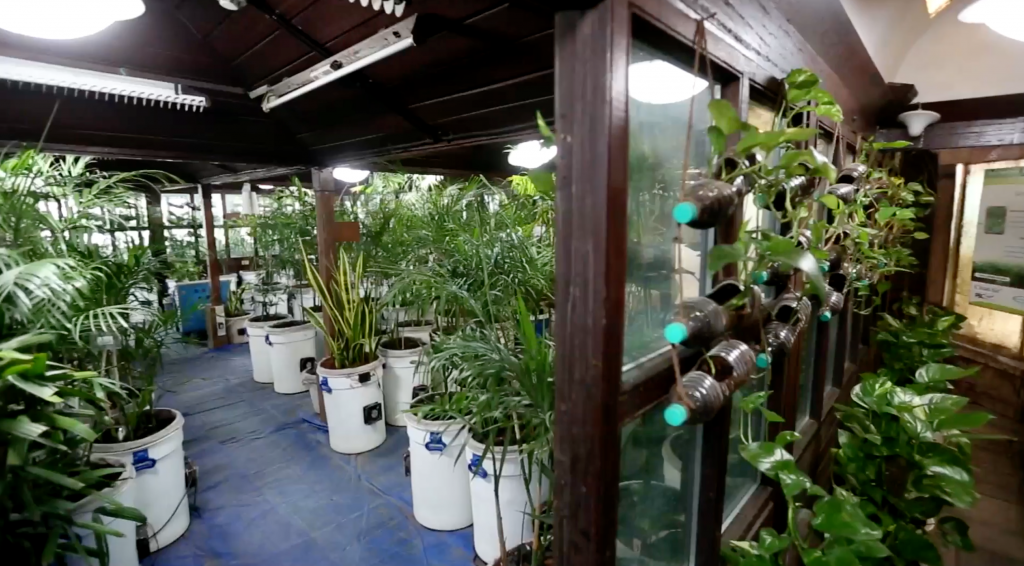 Kamal discovered there are three common plants that produce all the fresh air we need to stay healthy indoors, so he began growing them inside his office building. Today, there are more than 1,200 individual plants—about four for every employee. And it's making a profound difference in their lives: reported respiratory illnesses have dropped 34 percent, headaches and eye irritation are down and productivity is up. Thanks to Kamal's vision, Paharpur Business Centre is now one of the healthiest indoor environments in all of Delhi and it stands as a model of what is possible—the notion that a building can actually contribute to health and happiness.
At USGBC, we've been exploring whether there is more than just anecdotal experience. In April of this year, as part of our Living Standard campaign, we released our first research report that examines just that. We convened focus groups across five regions of the U.S. among a wide range of communities and a survey of the general public at large, and we found that respondents are deeply concerned about the health of our environment over the long term. They want cleaner air and less waste. They want to reduce energy use. They want to conserve water. And they don't just want these things—quite frankly, they expect them!
Fortunately, these are all expectations that green buildings can meet. But it turns out we still have quite a bit of work to do to show people that buildings are behind these benefits. Our research shows that people aren't even fully convinced that buildings do, in fact, play a large role in their own well-being.
Many of these same individuals can't quite explain or describe what role a building plays in their overall health and happiness. The long-term problems that come from an absence of these benefits are not part of their day-to-day considerations. In fact, we found that only 11 percent of the public we surveyed associate the phrase "green building" with strongly relating to the environment.
People might believe in the idea of LEED and generally support green building—but they don't quite grasp how a green building is contributing to their own health and quality of life. They don't make the leap we need them to:
better buildings equal better lives.
One way we can solve this is by focusing on data, performance and benchmarking. More and more companies are starting to use platforms that measure their buildings' performance. Tools like the Arc platform help create better buildings and places for people and the environment by empowering users to understand and improve their sustainability performance, promote human health and well-being and contribute to a higher quality of life. Data reporting and scoring also allows companies to fully quantify their investments and contributions in making this planet a better place and to ensure their buildings are actually providing benefits to the people who inhabit them.
But, most importantly, we have to do a much better job of talking about the people behind these metrics. We have to tell the stories, like Kamal's, that have often gone untold. If we can do that, we'll not only educate people on the benefits of LEED and green building, we'll increase the demand for better buildings. And in doing so, we'll help all people live longer and better lives.